OUR GUIDE TO SIZES
We use Classic men's footwear sizes. If you wear brands such as Clarks, Aldo, or Zara, all you have to do is choose the number you usually use.
What if the size isn't right? No problem, returns & exchanges are easy.
Refunds & Exchanges Policy
OTHER WAY TO FIND YOUR SIZE
IF YOU WANT TO GET TO WORK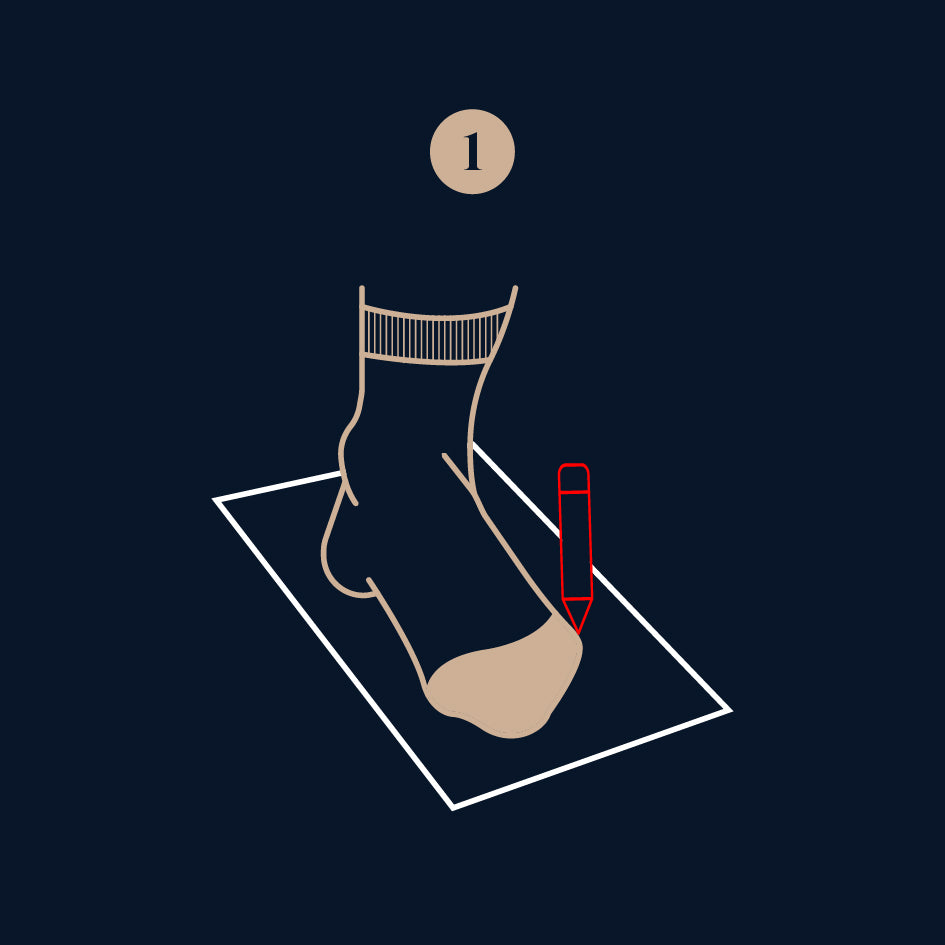 Lay a piece of paper on the ground and place your foot (wearing a sock) on top of it. Take a pen, hold it snuggly against your foot and trace the outline all the way.
The results are more accurate if you stand on the paper and the pen is perpendicular to the page.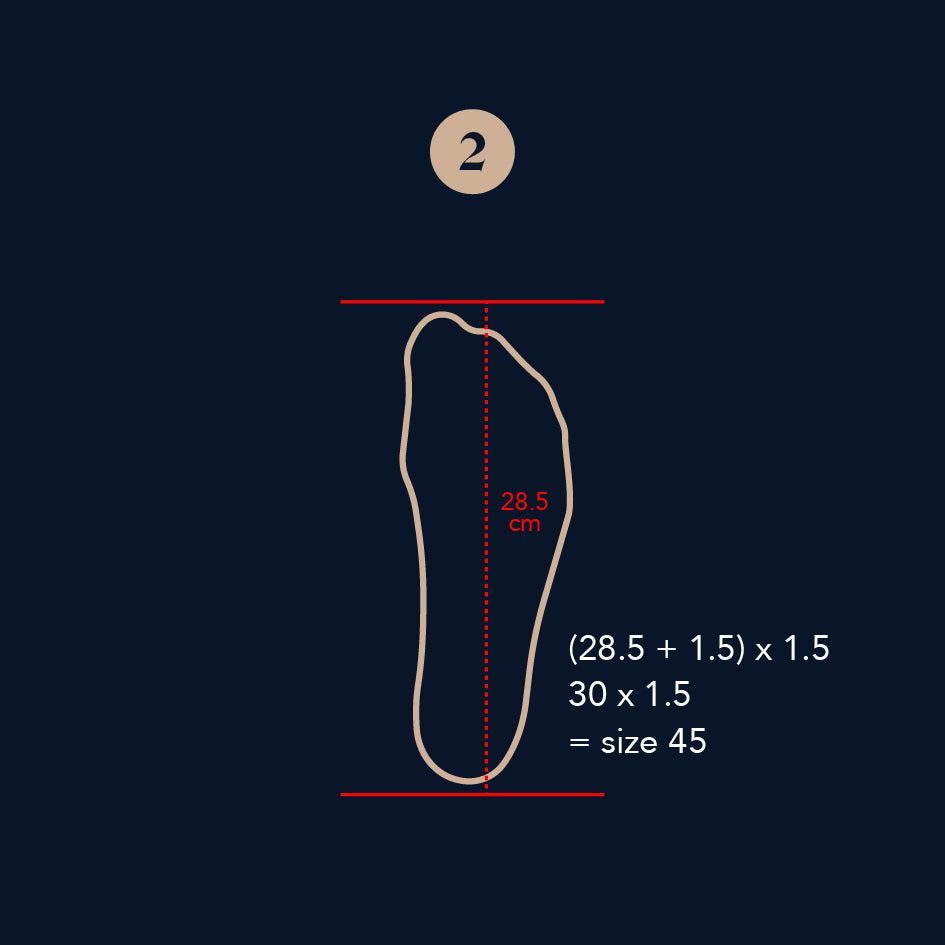 Draw a pair of parallel lines at the toe and heel of your foot - as shown - at the very furthest points. Measure the distance between these two lines.
THIS IS YOUR FOOT LENGTH.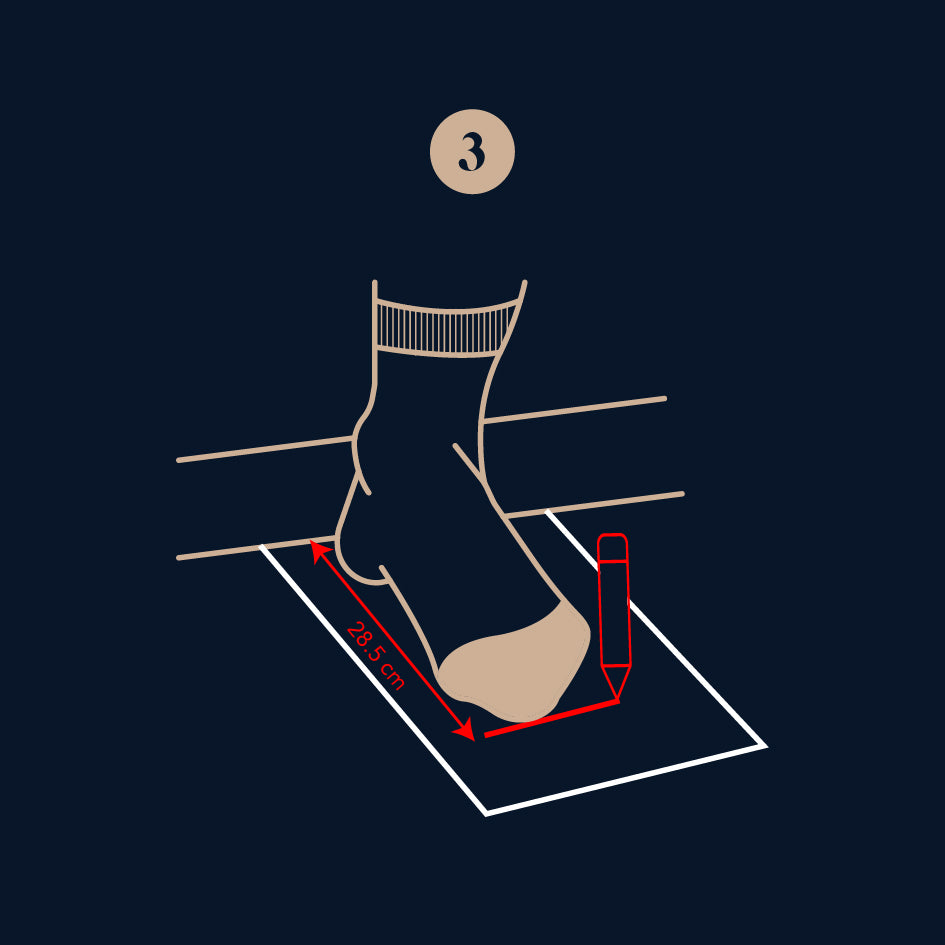 Or place a piece of paper and your heel against a wall and place your foot (wearing a sock) on top of the paper and mark the tip of your longest toe.
The distance between the wall and the mark is your foot length.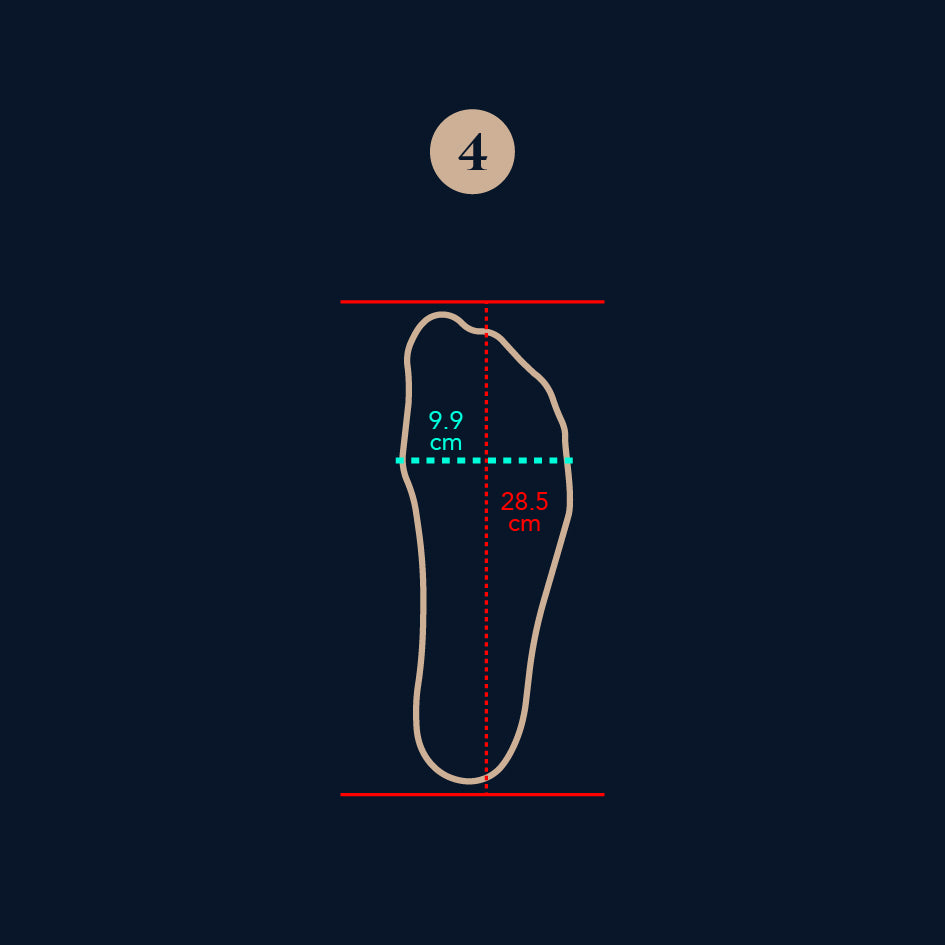 You may find it helpful to measure your FOOT WIDTH, at the widest point of your foot. This is not essential for size calculations but if you know yourself to have a rather wide foot, you may want to consider taking a larger size than your length indicates.
TIPS FOR DEMANDING FEET
DO YOU HAVE A PARTICULARLY WIDE SOLE?

Add a 1 extra size to the number indicated in the table.
A VERY SKINNY FOOT?

Take a 1 size less than the number indicated in the table.


For all laceless models, loafers included, try to buy a heel saver to put in your shoe: it will help you find your comfort.
STILL NEED HELP?

You can reach us on mail support or Live-chat just click on the chat icon in the bottom.